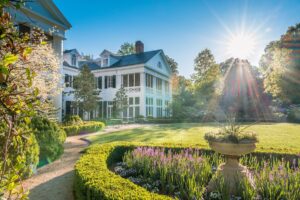 Myers Park wasn't meant to be navigated by car.
Initially laid out by a world-renowned landscape architect before the automobile became popular, this central Charlotte neighborhood was intended as a thoughtfully planned streetcar suburb.
That history still resonates today. The willow oaks lovingly planted in the early 1900s have grown into towering arches that shade Myers Park's winding sidewalks.
Myers Park is the most widely known and widely respected neighborhoods in Charlotte. It's home to business leaders, sports legends, and other minor celebrities. Myers Park High has been honored nationwide, and the elementary-level Myers Park Traditional is a coveted magnet school.
The neighborhood's Park Road Shopping Center is also growing into a major regional draw, sporting some of the area's top restaurants and retailers, from Shake Shack to Suarez Bakery to J. Crew Mercantile.
Sorry we are experiencing system issues. Please try again.